Threats to our soils in a changing climate
Soil scientists at SCRI join a UK-wide consortium of research institutes and universities in a new £100k project to assess the effects of climatic change on threats to soil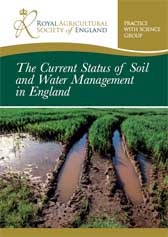 A report last year by the Royal Agricultural Society of England (RASE) emphasised the threat of soil structural degradation from current agricultural practices. Eight 'key threats to soil' were identified at a European level:
organic matter decline
erosion
compaction
salinisation
landslide
sealing
contamination
declining biodiversity.
These threats are causing problems now but they might worsen if rainfall patterns and other climatic factors continue to change. Prolonged wet weather, for instance, will limit the growth of roots due to lack of oxygen (hypoxia) and limit the window of opportunity for soil cultivation or harvest.
Science to practice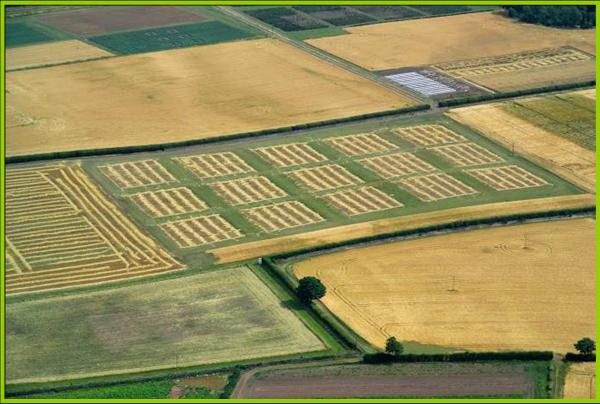 From a strong base in soil biophysics, we have developed methods to measure and quantify compaction and understand what it does to roots, soil organisms and soil processes. The core facility is a field experiment (shown right), now in its fifth year, where different levels of compaction are maintained in replicated plots. In collaboration with the University of Kiel, Germany, the effect of single and repeated passes of tractor wheels on soil compaction is measured by stress sensors inserted at a range of depths in a pit (shown below right). Damage from imposed compaction also shows visually obvious differences in soil structure.
New project combines diverse strengths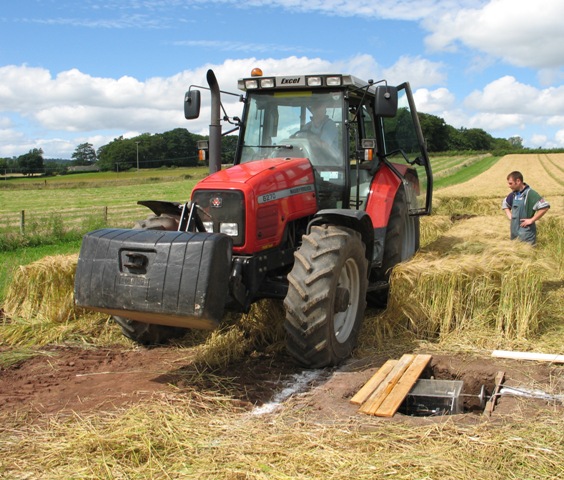 The new DEFRA project will consider the potential implications for soil of new UK Climate Projections (UKCIP09) to be released later this year. A range of scenarios - of temperature, precipitation patterns and wind - will be generated from these projections and used to assess how probable future climates will affect the above eight threats to soil. Each partner in this project contributes specific expertise. SCRI is responsible for predicting the impact of climate change on soil compaction by applying either expert or empirical models. In addition, SCRI will assist CEH on the threat of soil sealing by surface capping and other processes. Other partners include the University of Aberdeen (organic matter changes), British Geological Survey (landslides and erosion), University of Leeds (erosion) and University College London (erosion). The outcome will be maps of the threats to soil, vital to determining how UK agriculture will respond to the challenges brought by the changing climate.
Contacts, funding, links
Contact at SCRI: Paul Hallett
Funding body - DEFRA. Contract title - Use of 'UKCIP09 Scenarios' to determine the potential impact of climate change on the pressures/threats to soils in England and Wales. Award Amount - £99,712.
The web site of the Royal Agricultural Society of England
The RASE report on threats to soil: http://www.rase.org.uk/activities/core_purpose_work/soil_full_report.pdf
(Added 6 February 2009)