Wealthier and Healthier Research at SCRI
A combined objective that is key to the development of a vibrant sustainable Scottish economy is the generation of food that creates wealth whilst being healthier and safer. The Scottish diet has long been held up as the worst in Europe with Scots regularly topping the tables of degenerative disease such as cardiovascular disease and cancer.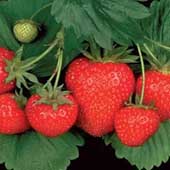 However the national diet has improved with a commensurate reduction in disease levels and through several national and international projects we aim to continue this trend. For example, as part of the EU-funded project, DEVELONUTRI, we are aiming to identity the points throughout the potato, tomato and wheat food chains at which nutritive value is lost.
In addition, we are also trying to enhance the value of our staple foods such as bread by substituting a proportion of wheat with barley. Barley is one of the few crops that has led to a product with an approved health claim and this is due to the natural component β-glucan which - if present in the diet at ~4% - can lead to a reduction in the risk of cardiovascular disease. This project, BarleyBread, was funded by the EU and involved interaction with SMEs across Europe including the Scottish food ingredients company, Macphie of Glenbervie Ltd, who generated trial breads which were hugely successful in consumer trials. This work on crop nutritional value and human health benefits is also being pursued in soft fruit such as blackcurrant, raspberry and other related crops.
Read more about our work on Plant Products and Food Quality.